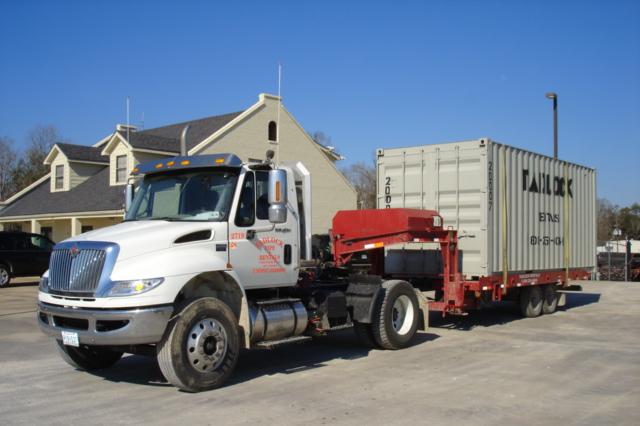 What size storage containers do you have for rent?
Tadlock Storage Containers are 8′ wide and either 20′ or 40′ long.
Is there a minimum rental period?
The minimum rental period is 1 month.
How is the storage container delivered?
Tadlock Containers delivers your storage container on a tilt bed trailer. The driver will back into the location, tilt the bed in the air, then the storage container will slide off the trailer to the ground. The driver will then pull straight out from under the container.
Do I need to prepare my site for my container delivery?
Our storage containers can be delivered on pavement, cement, gravel, dirt and grass. If delivering on grass or dirt the area needs to be dry and firm. Make sure that the site is fairly level. And please keep in mind that delivering on soft surfaces such as grass, the truck may leave tire tracks.
Are my contents in the container insured?
We recommend that you insure your contents of your container. If your contents are damaged or destroyed while stored in our container, it is your (the customer's) responsibility. It is recommend that you contact your home owner's insurance provider for more information.
Can you deliver a container to my site so that I can load it and move it to another site?
Tadlock Containers does not offer a moving service at this time. What we do is drop the container at your site to be used. When the container is empty and no longer needed we come and pick it up.